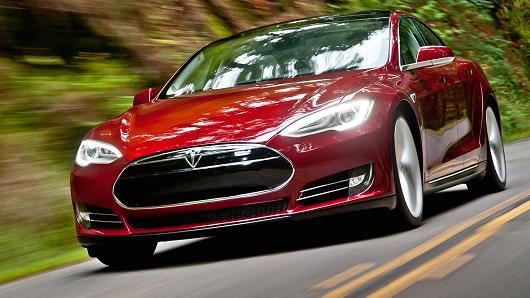 Troy Melnick, director of operations at West Palm Beach, Fla.-based Carrick Contracting, has seen his fair share of commercial construction projects during his career, from real estate to telecommunications, but rare has been the work site to which members of the local community brought coffee and cookies.
It took electric car company Tesla Motors' ambition to lay supercharging stations across the U.S., allowing drivers to go from Los Angeles or Miami to New York without one gallon of gas, that brought unexpected attention to the manual labor that Carrick Contracting does on a daily basis.
"We had a couple of Tesla owners who stopped by and brought us coffee. One brought us cookies to say thank you," Melnick said. "They were really excited about it."
To drive coast to coast—a trip Tesla founder and CEO Elon Musk plans to make himself—the company will have approximately 30 superchargers in place. By the end of this year, Tesla plans to have approximately 100 superchargers across the U.S. and Canada.
(Read more: That police officer is … a robot?)
So far, Carrick Contracting has built three supercharger sites in Florida, and it's an effort that Melnick compared with one of the greatest transportation infrastructure projects in U.S. history.
"This is going to be something like back in the day of the transcontinental railroad, and what a great thing to be part of. We're doing it for our kids," Melnick said. In fact, it wasn't just Tesla car owners who turned up as noncrew visitors to the sites: Carrick Contracting employees brought their own kids out to the supercharger projects to see them.
The transcontinental railroad metaphor may be hyperbolic, but it is, in fact, a metaphor that has made the rounds of Tesla's offices. "We've talked about where we would put the golden connector. It really has that feel," said JB Straubel, Tesla's chief technical officer. "The cross-country route is a fun one to think about. … Tactically, to install all these stations, it's a nice rally point," Straubel said.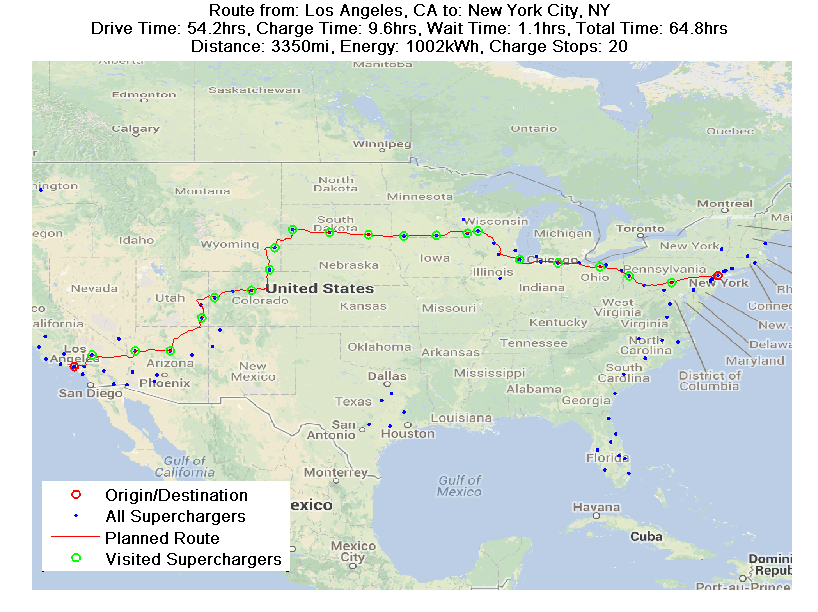 It also creates new construction and infrastructure jobs in regions across the U.S. Tesla estimates that it has spent a sum in the range of tens of millions of dollars to create the supercharger stations across the nation, and most of the cost of installing the sites is in labor and construction.
(Read more: The craft beer Superstorm Sandy couldn't sink)
Tesla itself hires between five and 10 contractors/employees in states where it has multiple sites being built, including Florida, Washington, Oregon and Texas. Each site costs approximately $150,000 to construct, according to Tesla. "A lot of it is directly into the local economies," Straubel said, including to the local bakeries, and pizza parlors. "The construction crew is like, 'What is going on? Who is this?'" Straubel said.
That's been the experience for crews of Vancouver, Wash.-based ADK Electric, which is constructing a total of four charging stations for Tesla in Washington and Oregon.
Todd Nielsen, project manager at ADK, said Tesla owners have brought pizzas to the work site for construction workers and engaged construction crews in ways that the workers have never experienced, and don't know quite how to respond to. "They try to talk our crews into cars to go for a ride, even when they are all muddy," Nielsen said.
He said he was most surprised the day after he first pulled the permit from the state website for a supercharging station contract. "I got a call from a guy the next day, questioning me like crazy on the project. That's the first time anyone even looked at the state website to look into permits being pulled in my experience," Nielsen said.
Melnick said that, on average, the company is generating margins of 15 percent on the projects—similar to its telecommunications project work—and what the company views as "pretty good."
The construction manager also thinks there will be an increased amount of work to be done as Tesla continues its nationwide supercharging build-out. Carrick is currently bidding on additional Tesla projects in North Carolina and Virginia. The addition of canopies to supercharging stations as well as solar panels to take supercharging stations off-grid, are project additions that Melnick expects to create an additional flow of work for the contracting industry from Tesla. Electric car-charging stations could represent 20 percent to 30 percent of Carrick's business in the future, Melnick estimated. "We definitely think we will be able to grow with them, and we want to grow with them," he said.
(Read more: Grandpapa John's pizza: The senior franchise boom)
Nielsen said ADK has hired additional workers as a result of the Tesla business, and it's the contractor's first real experience with a green initiative. He's not sure how long the opportunity will last, though, since once the supercharging network is built out across the U.S., opportunities could diminish if Tesla doesn't end up tackling standard highways in addition to the major freeway corridors. But he added, "We've had minimal experience with 'green' projects in the past and I guess we're blessed to be part of it."
When the fourth of the stations that ADK is constructing is completed, a driver will be able to travel the Pacific Northwest route from Canada to California without fuel.
When Carrick's first supercharger station was completed and the ribbon-cutting ceremony took place, Melnick expected a few people to show up for the photo-op, maybe a member of the press and a mayor. He didn't expect the roughly 20 Tesla car owners to be there, too. "We don't think there are too many infrastructure projects people get this excited about," Straubel said.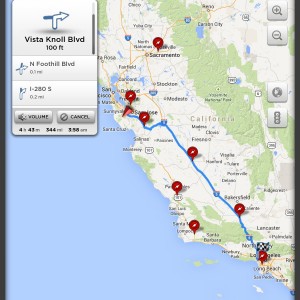 Melnick plans to expand his relationship with Tesla, and not just on future supercharger site development. For a construction industry guy, the Tesla Model S isn't the right set of wheels, but Melnick said: "We're always asking about the truck. I need the Tesla pickup truck."
In fact, the construction industry could end up benefiting from the supercharging stations it is currently constructing. Nielsen said that a limitation on its business is the distance it has to travel for jobs and the law of diminishing returns for its economics the further away a job is located.
Estimators travel to job sites all over, as an example, and these charging stations are a turning point for anyone or business limited in travel range, Nielsen said. "Without a doubt, it would become more economical for us to go further. We're looking to find whatever edge we can to keep competitive. … If they build a pickup, we would be definitely be interested."
—By Eric Rosenbaum, CNBC.com.